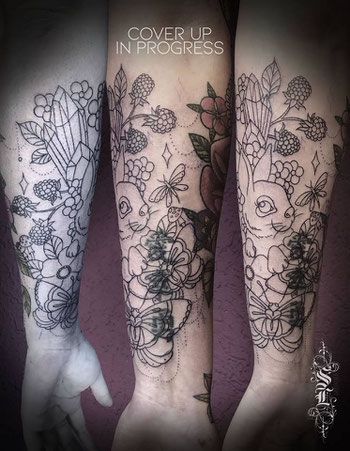 This is a second time customer. We started with the forearm, since it already had a wide range of work in other parts of the body and this was the place desired by her.

The first work performed on this client (bottom image) was exactly on this same forearm, but on the back (taking into account the photo). It was a work based on flowers, mandalas, feminine and lots of color. This client possesses a wide range of work where the color is the most outstanding element.

This was the first session in this second project that also aims to cover one of her first tattoos (Chinese letters) with which she no longer identifies, and where I made the outline. In the next session we will start coloring!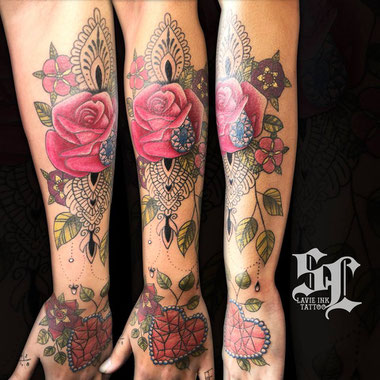 * Want to know 15 cute tattoos to do with your Bestie?! Click here!  *