As you may or may not know, a tattoo is a minor "medical" procedure. Every time you get a tattoo, you must understand that it is an open wound (prone to infection). So, you should consider taking every small step possible, to make sure everything goes well, because those steps will affect also in the healing process. 
Make sure that you make your research. Don´t go to the first tattoo shop that comes in front of your eyes. Nowadays every Tattoo artist makes a little bit of everything (style), BUT there are a lot of artists specialized in a specific style of tattooing. Check their Portfolio first! All the work they already have done will tell if it´s the right artist for the tattoo style you want or not. First you need to be sure about the tattoo that you want. Please, don´t go straight to a tattoo shop saying "i want a tattoo but i don´t really know what i want to get. Can you help me?" Because the artist doesn't know you, the answer is "no". I am sure most people think being a tattoo artist is only cool! But it is so much more...Normaly we (tattoo artists) speak with a lot of people EACH DAY, clients with questions, new clients, appointments, along with the  time we need to draw, the time to prepare an appointment, and so on...
It is always nice when the client comes to the studio with some reference ideas, it helps a lot! That way we can better understand what is on the clients mind, and the work flow is a 100% better. It is more likely that the artist has some quick ideas with the help of the reference ideas from the client.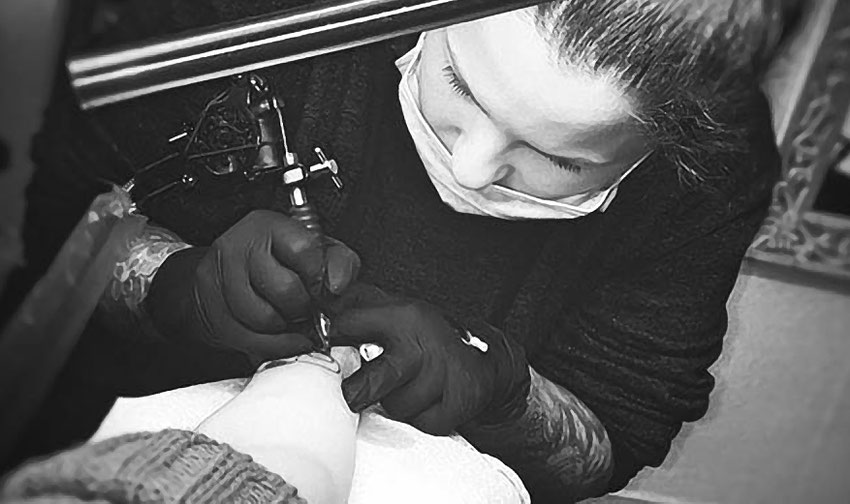 First you will have an appointment with the artist to talk about the project, price, duration. In this first consultation you should ask all the questions you need to feel comfortable.  Don´t be afraid to ask, you are putting a permanent mark on your skin! 
So now you and your tattoo artist have talked and you have your appointment date.
Before your appointment try NOT to do these things i will list:
_Do not drink alcohol 24 to 48 hours before.
Alcohol consumption leads to temporary blood thinning. The magnitude of this effect depends on how much alcohol is consumed. The excess of blood will make it difficult for the tattoo artist to see through the different fluids (ink and body fluids including blood). It will only turn the tattoo artist work harder than it need to be. We (artists) need to be concentrated we don't need more problems to deal with. 
Excess blood being pumped to the tattoo area can cause more blood to mix with the ink. This process can dilute the ink, which can result in your tattoo looking faded and washed out. 
_Do not take pills for the pain.
Be wary of taking any kind of pain medication that thins your blood or affects its ability to clot.
_If you are sick...reschedule. Do not tattoo yourself when your sick.
It is not good to have a client sick in the studio. Not just because of hygienic purposes but also because the artist and other clients can get sick too! Doesn´t matter if you are too sick or just a little, reschedule please.
Avoid processed food, sugar and dairy products (milk, cheese, cream,...). This is due to the believe that they slow down the healing process.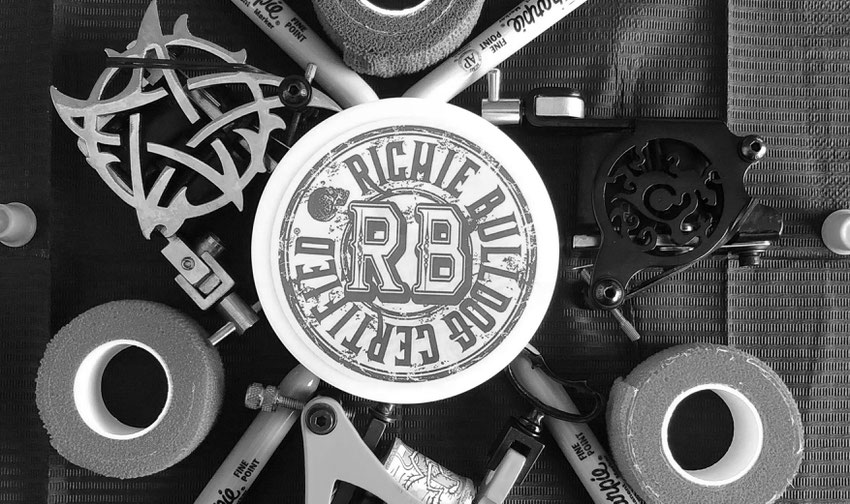 Here are some things you CAN do:
It doesn´t matter when! You sould drink it before, during the session and after. Start drinking a lot of water the day before, continue hydrating during the day. The more you drink the better your skin will take the ink, it will ink quicker and more evenly. 
_Relax and get good rest.
Get a good night's sleep before your tattoo session. Head to bed early and don't imbibe any alcohol or drugs the night before. You'll want to be well rested before getting a piece of permanent body art.
Eat a healthy, balanced meal before heading to your tattoo session. It's normal for people to lose their appetite from nerves then pass out from fatigue in the tattoo chair. Although it may seem as though your body just lays idle while you're getting a tattoo, it actually exerts a great deal of energy during the tattoo process. Besides, when you are hungry, pain management becomes more difficult, making the tattoo process more unpleasant for everyone. Be especially mindful to eat before a long tattoo session.
Think about what to wear to the tattoo session, someting comfortable and with easy access to the body port getting the tattoo.
This is also important. Sometimes the client and the tattoo artist need to be on each others space for a long time (depending how big the tattoo is), and it is not easy or pleasant to smell something bad for hours.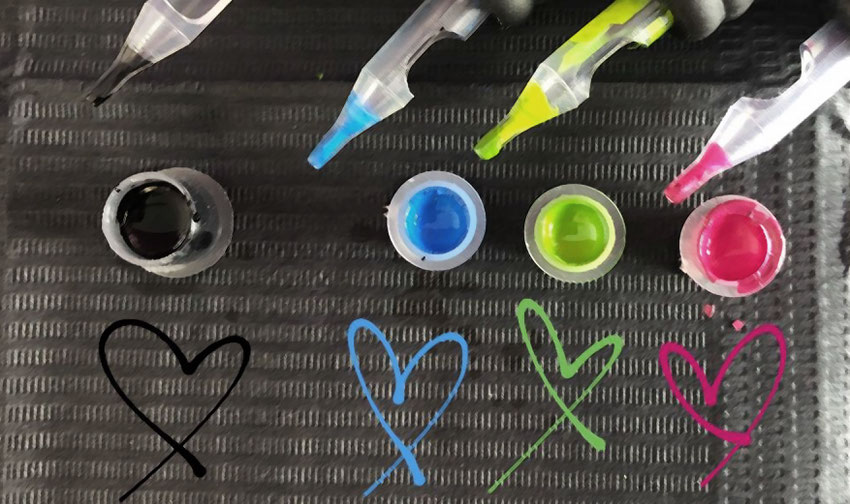 Consider taking this items with you!
_Music and earphones.
_Bubble gum.
_Water.
_Healthy snacks.
_Deodorant.
I really hope this info was helpful for you! Don´t forget any tip, and if you have a friend that is thinking about making a new tattoo please share with them!
---
15 tattoos to make with your bestie!